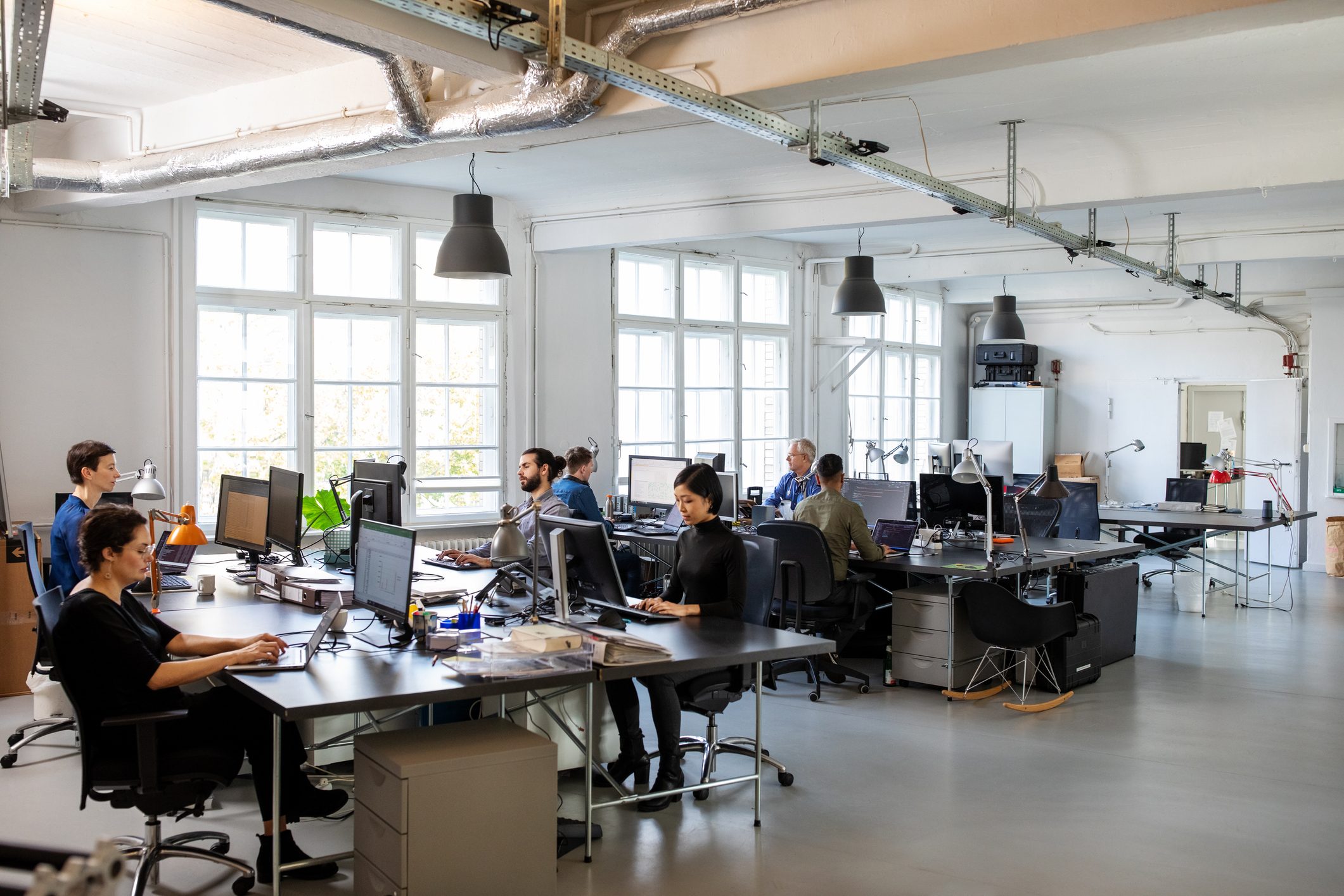 Voluntary benefits plans are becoming increasingly more important to a company's ability to attract and retain talented employees. In the competitive environment of today's job market, offering a choice of benefits in addition to basic health insurance gives employers an edge that makes them stand out amongst the crowd.
Voluntary benefits are insurance policies such as life insurance, dental insurance, vision insurance, and accident or disability insurance. These offerings have obvious advantages for employees, but what are the benefits to the employer?
3 Reasons Why Businesses Should Offer Voluntary Benefits Plans
There are three simple reasons why businesses should offer voluntary benefits. First, offering them comes at little to no extra cost to the employer. Second, they help to bring in the top talent and keep them on board; and third, the option of additional voluntary benefits is proven to boost productivity and job satisfaction among employees.
There Is No Additional Cost For The Employer. Employees who opt into these coverage policies pay the additional cost themselves; they receive lower group rates and automatically qualify regardless of pre-existing conditions, and there are no extra fees for the employer.

Strong Benefit Packages Help To Hire and Retain Talented Employees. A comprehensive insurance package is one of the most important considerations prospective employees have when deciding on which company they want to work for. Offering a wide array of voluntary benefits is an attractive job perk, and ensures that the employee feels secure and taken care of for years to come.

Boost Productivity and Job Satisfaction. Study after study has shown that high levels of stress decrease productivity and lower job satisfaction. Offering voluntary benefits combats high-stress levels by granting employees both the agency to decide for themselves what their priorities are, and the peace of mind that comes with knowing their present and future needs will be taken care of.
Why is a Voluntary Benefits Plan Important?
Offering a variety of voluntary benefits is an important element of employee coverage for the employees themselves, as well as the employer and the business as a whole. Everyone wins when employees feel empowered and can get the care and coverage they need.
Choosing to add policies like life insurance and long-term disability is important for employees to feel that they are covered no matter what their life circumstances are. The security of knowing that they and their families will be taken care of no matter what is an advantage for employees that goes beyond workplace satisfaction.
Voluntary benefits plans also allow employers to offer options to employees that fill in the gaps in the company's employee coverage plan at a fantastic cost to benefit ratio. Providing these choices demonstrates that the employer has a vested interest in the health and wellbeing of their workers, which has a reciprocal effect of increasing overall productivity and success.
Let's take a closer look at a few examples of voluntary benefits to see why these types of coverage are so important:
401(k) Contributions. Saving for retirement is an important aspect of a benefit plan, and 401(k) options allow employees to save and earn automatically with pre-tax income. This voluntary benefit is a joint investment in an employee's future health and happiness.

Disability Insurance. Disability insurance protects against a loss of income due to illness or injury. This type of insurance is valuable to everyone, not just workers in high-risk environments, as the policy can cover physical accidents, heart attacks, or even cancer. When life throws your employee a curveball, they'll want to know that they'll be able to afford to take the time away from work in order to heal and receive the treatment they need.

Dental and Vision Insurance. This type of coverage is all about preventative care. Regular eye and dental exams, as well as coverage for basic essentials like mouth guards or glasses, are an important means of maintaining overall health and wellness. These policies allow for routine check-ups that prevent the surprise of a problem down the line.

Pet Insurance. Employee benefits that include pet insurance can be surprisingly valuable to pet-owners. Unexpected illnesses or injuries to a pet can be financially and emotionally devastating, and knowing that their pet will receive quality care whenever they need it will bring peace of mind to the employee, and financial security in the case that their beloved companion does need emergency treatment.
Why Do Employers Offer Voluntary Benefits Plans to Their Employees?
The scope of coverage that voluntary benefits can offer make it possible for employers to meet the needs of their workers regardless of what happens in their lives. It is an easy investment to make in both the employee's health and their future and creates a solid foundation of security and trust for both the worker and the business to thrive.
Additionally, these benefits can serve to differentiate your business from the competition, making it more likely that you will be able to attract the best minds in your field with the variety of voluntary benefits you have to offer them. Comprehensive and customizable insurance packages are a strong draw in today's job market and will help set you apart from other businesses in your industry.
Voluntary benefits are an especially powerful strategy for small businesses when it comes to attracting talent, because of the low cost of implementing these options. Offering prospective employees a broader array of choices to fill out their benefits package is a cost-effective way for small businesses to expand their appeal and compete for talent against larger companies.
Voluntary Benefits as a Whole
Voluntary benefits are an easy way for employers to boost their business's productivity and to keep their valuable employees safe, healthy, and happy. At no additional cost, offering these options fuels job satisfaction and the overall wellness of every employee, giving them the autonomy to choose the benefits that fit their unique lives and circumstances. Employers who provide their workers with these choices are making a statement that they care about their employees, and will cultivate a company culture of respect, wellbeing, and agency that uplifts the whole business.