How Can a New Insurance Broker Help My Company?
Working with the right insurance broker can have tremendous benefits for your business. As an employer, if you're unhappy with your current broker or are not getting enough value for the cost, finding a new insurance broker can positively impact your company in several ways.
How can a new insurance broker help your business?
Choosing a new business insurance broker who is the right fit for your company can help lower costs, reduce risk, and improve employee recruitment and retention.
1. Lower Costs
The first advantage of finding a new insurance broker is the possibility of lowered costs. There are several ways a good insurance broker can help save you money.
For starters, your broker should ensure your premiums are fair and competitive. Working with a broker who finds a good balance between cost and coverage can help maximize the value you get for the expense.
Does your current broker advocate and negotiate for you to get you the best deal? If not, a new insurance broker may be the key to getting you more value for your money.
Another factor in overall cost involves broker fees and commission. Does your current broker charge excessive fees? To find out, see how your costs compare to similar companies in your industry with Mployer Advisor's commission calculator.
If your current costs fall on the high end of the spectrum, you could likely save money with a new insurance broker.
Furthermore, finding the right insurance broker will help make sure you aren't paying for policies you don't need. Some brokers push policies regardless of whether or not your company actually needs them.
An experienced, trustworthy and transparent broker, on the other hand, will only recommend policies your business needs. This could end up saving you money by eliminating superfluous policies and premiums.
Keep in mind that with insurance, it's not always just about lower costs. The cheapest plans may not provide adequate coverage or benefits; thus, it's important to consider not only the cost but also value you're getting and how that aligns with your needs.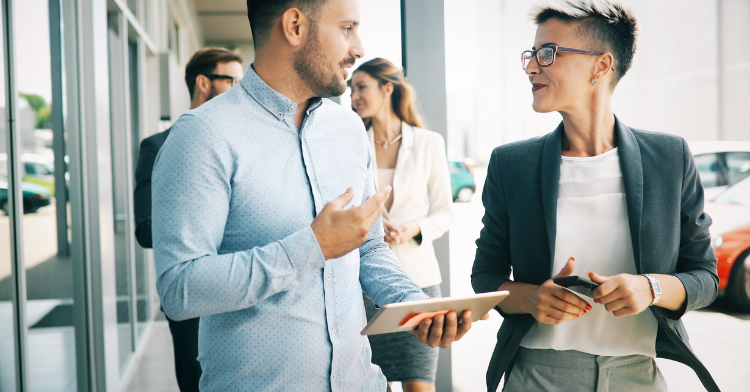 2. Reduced Risk
Lower costs are not the only advantage of switching to a new insurance broker. Top-notch brokers can also help reduce your risk.
A major factor in reducing risk involves compliance. Your broker should have the expertise to make sure your company's coverage meets the rules and regulations in your industry.
From liability insurance to workman's comp, it's essential that your business has the appropriate policies in place to comply with federal, state and local regulations. An experienced broker can help ensure you don't leave your business exposed to compliance issues.
Additionally, a broker can reduce risk by making sure your business is adequately insured. Does your current broker provide you with comprehensive coverage? If not, switching to a new insurance broker can help limit your risk.
Being underinsured is incredibly risky for companies of any size and in any industry. However, according to Marshall & Swift/Boeckh, 75% of businesses in the U.S. are underinsured.
Could your company be one of those businesses?
Working with the right broker can ensure you are protected. Experienced brokers may even be able to identify risks that you weren't previously aware of, and make certain that you have coverage.
Granted, insurance policies cost money, but they can end up saving you significant expenses in the long run. If your company incurs storm damage, theft, legal issues, an employee injury, or another unexpected event, you will be glad you have comprehensive coverage.
Furthermore, expert brokers will tailor coverage to risks specific to your company. For example, if you run a small business out of a home office, you may need home-based business insurance. This helps protect property such as files, inventory and work computers that homeowners insurance may not cover.
Because your broker should have experience in your industry and company size, they should be knowledgeable about these risks and bring them to your attention. If your current broker or consultant lacks this expertise, you should consider searching for a new insurance broker in order to minimize risks to your business.
3. Employee Recruitment and Retention
In addition to reducing your costs and minimizing risk, the benefits of finding the right insurance broker also extend to employee recruitment and retention.
According to a report from Aflac, 55% of employees would be at least somewhat likely to accept a job with lower compensation but a more robust benefits package. Conversely, 26% of employees report having left a job or rejecting a job offer due to the benefits offered.
This demonstrates that offering a strong benefits package can help attract workers to your company. When it comes to hiring and competing for top talent, benefits can help set your business apart.
In addition to hiring employees, attractive benefits packages can also help improve employee retention.
In the Aflac study, 34% of employees said an improved benefits package would help keep them in their job. Therefore, excellent insurance options and benefits can not only help draw workers to your company but also entice them to stay.
So, how does this relate to your broker?
An insurance broker who understands your priorities can help procure the plans you need. When benefit packages are a priority for you and your employees, a quality broker will work to find and negotiate insurance options that include outstanding benefits.
As a result, you can select the best options and offer your employees the benefits they desire and deserve.
If you currently work with a broker who doesn't take your priorities into account or work to find the best plans for your company, choosing a new insurance broker can undoubtedly make a positive impact on your business.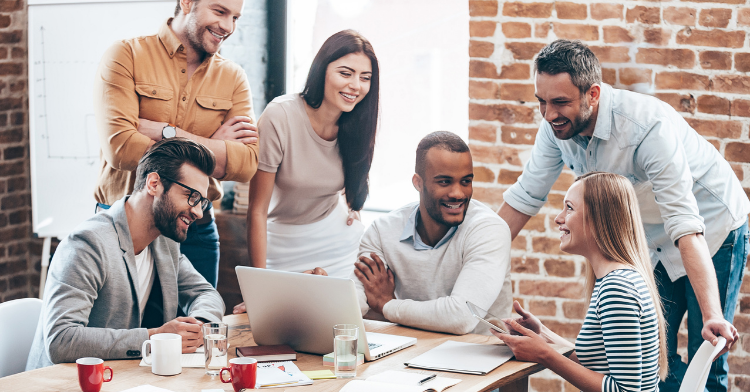 How Can I Find a New Insurance Broker?
Now that you understand how a new insurance broker can help your business, how can you find one that's right for you?
Searching for a new insurance broker can be a challenge, but Mployer Advisor offers free tools and resources to help you find the best fit for your business.
Mployer Advisor lets you easily search for reputable brokers in your area, offering independent, unbiased ratings to help empower employers to make more educated, cost-effective decisions.
To get started, read through our article on finding a new insurance broker or search for brokers near you today.
---
About Mployer Advisor
At Mployer Advisor, our focus is creating transparency in the insurance and insurance broker, consultant and advisor space to the advantage of the employer. Analytics is our core and we will bring to light new information, tools and resources to aid employers in making more cost-effective decisions. As a phase I, we are here to help employers find the right broker or consultant and the right insurance company for them. Giving choice and initial transparency is a first step in creating an employer centric insurance marketplace.