What is Short Term Health Insurance?
Short term health insurance provides coverage to individuals who are in an interim period between longer term plans. Also called temporary health insurance, this type of health plan gives an individual peace of mind that they will be covered in case of an emergency or catastrophic event, until they can secure a longer-term health insurance option.
For example, if you start a new job, there may be a waiting period before your new health benefits go into effect. If you don't have alternative coverage during this time, such as through a family member, COBRA, or the Affordable Care Act (ACA), you would have to bear the risks of being uninsured. To avoid this, you can acquire short term health insurance to provide coverage in case of an illness or emergency until your new health insurance kicks in.
However, short term health insurance plans are not designed to provide long-term solutions for individuals in need of comprehensive coverage.
In fact, short term health plans are not required to meet the minimum essential coverage standards which are mandated for ACA plans. This means that they don't have to cover pre-existing conditions or meet other ACA requirements such as coverage for maternity care or mental health services.
Therefore, short term health insurance coverage is often limited in scope.
Of course, every plan varies in coverage as well as in cost and duration. Thus, it's important to evaluate each plan individually to ensure it meets your needs before making a purchase.
Is Short Term Health Insurance Right For Me?
Short term health insurance can be a good temporary option for individuals who missed open enrollment or are between jobs. Coverage can begin immediately, and the premiums are often lower than traditional health insurance plans.
However, the trade-off is that they cover fewer services. As a result, you will likely end up paying more out-of-pocket for medical care. Plus, as mentioned above, short term health plans are not required to cover pre-existing conditions.
Thus, short term health insurance may not be a good fit for individuals who have a pre-existing condition, are at risk of accidents or illness, or are planning on becoming pregnant within the policy duration.
Furthermore, short term health insurance is not available in a handful of states, including New Jersey, New York, California, Massachusetts and more. Other states have restrictions on policy duration and other factors.
Therefore, those seeking full protection and comprehensive coverage should obtain a traditional health insurance plan when possible. However, if this option is not immediately available, short term health insurance can provide a temporary solution and offer peace of mind for those who are a good fit. In many cases, it is considered better than no coverage at all.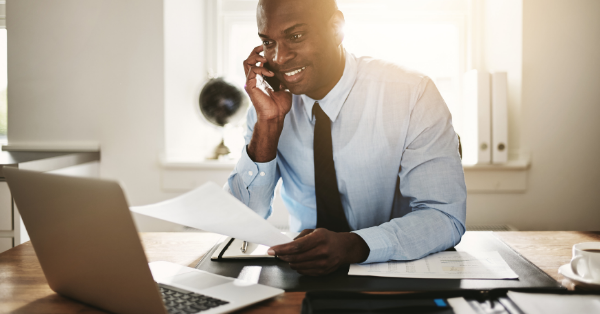 How Can I Get Short Term Health Insurance?
Short term health insurance plans are available to purchase through private companies like UnitedHealthcare. Because regulations and restrictions vary by state, be sure to shop for plans that are available in your area.
Furthermore, pay close attention to costs. While premiums are low for many plans, they may come with high deductibles, copays and other out-of-pocket expenses. Do not assume a plan is a good fit based solely on a cheap monthly premium. A plan that seems affordable up front may end up costing you down the road.
Every plan is different, and it's important to closely evaluate the scope of coverage offered in each policy. Making sure the plan fits your individual needs should be a top priority.
Additional Health Insurance Resources
How Do Self-Employed People Get Health Insurance?
What is a Small Business Health Insurance Broker?
---
About Mployer Advisor
At Mployer Advisor, our focus is creating transparency in the insurance and insurance broker, consultant and advisor space to the advantage of the employer. Analytics is our core and we will bring to light new information, tools and resources to aid employers in making more cost-effective decisions. As a phase I, we are here to help employers find the right broker or consultant and the right insurance company for them. Giving choice and initial transparency is a first step in creating an employer centric insurance marketplace.