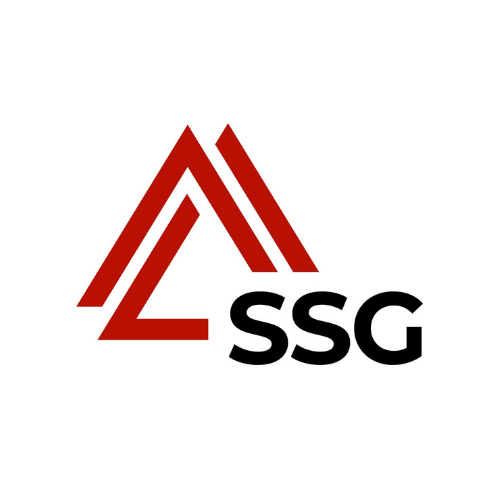 Strategic Services Group - Rochester Hills, MI
245 Barclay Circle, Suite 200, Rochester Hills, Michigan 48307
About Strategic Services Group - Rochester Hills, MI
SSG is an insurance consulting and brokerage firm specializing in the area of employee benefits. With our best-in-class services, comprehensive resources and established team of industry experts, we are able to deliver competitive benefit programs to clients across a range of industries in the Michigan marketplace and beyond. We are dedicated to providing you with unmatched expertise, analyzing your benefit needs, prioritizing your goals, and providing you with technology and resources that streamline costs and improve the overall performance of your benefits package.
Employer Size Expertise
51-100
101-250
251-1,000
1,001-2,500
Employer Revenue Expertise
$0 - $1M
$1M - $5M
$5M - $50M
$50M - $250M
Expertise Section
Actuarial Consulting
Benefit Administration Technology
Billing Administration
Cafeteria Plans (125B)
Captive Plans
Compliance
EAP Programs
ERISA Support
Loss Control Consulting
Medical Claims Analytics
Onsite Clinics
Open Enrollment Support
Payroll Support
Reference Based Pricing
Re-Insurance
Self-Funded Plans
Stop Loss Coverage
Technology Consulting
Wellness and Incentive Programs
Industry Expertise
Accommodation and Food Services
Admin, Support and Waste Mgmt
Agriculture, Forestry and Fishing
Arts, Entertainment and Recreation
Construction
Educational Services
Finance and Insurance
Health Care and Social Assistance
Information
Management of Companies
Manufacturing
Mining
Other Services (except Public Administration)
Professional, Scientific and Technical
Public Administration
Real Estate Rental and Leasing
Retail Trade
Transportation and Warehousing
Utilities
Wholesale Trade
Gina K
Review posted on 04/8/2021
Even though technically not a client, I've had a professional affiliation with SSG for several years. This is an amazing group of people, true pro's and great relationship builders as well. They helped me research a somewhat sticky situation for me, which demonstrates their passion for what they do!
---
Edward C. Dawda
Job Title:
Manager/Lawyer
Review posted on 04/15/2021
Doug, Katie and the entire team have been valued advisors for our health care and insurance needs for many years--great client service, exceedingly competent, professional and nice to deal with. We look forward to working w/SSG for years to come.
---
Craig Sprinkle
Review posted on 04/20/2021
SSG has been by far the best broker I have worked with over my career. They consistently delivered creative and proactive benefit solutions and took the time to understand our business. Their service level is also top notch, promptly responding to our team's needs at all times. I would highly recommend SSG to anyone I know
---
Liane Heinz
Job Title:
Director of Accounting
Review posted on 04/23/2021
I have only been with my company 2 years, but they have used SSG for many more prior to me. The staff and company are fantastic to deal with. You receive quick responses and accurate information from a friendly staff. A combination not often seen these days.
---
John
Review posted on 05/11/2021
Strategic Services Group has been our valued medical insurance partner for over 15 years. Greg Sudderth and his team listen and understand our business and our objective to bring a quality health care plan to our staff. The health insurance industry has gone thru many changes over the 15 years we have worked with SSG and they are dedicated to remaining at the forefront of what is taking place which allows them to provide value driven insurance options to us. Their service team is second to none and always goes out of their way to assist us with managing the plan throughout the year. I highly recommend the SSG team!
---
Mary Gillanders
Review posted on 06/20/2022
Noel said SSG cannot help us as we didn't meet the 25 minimum threshold. He also said he couldn't help because it's already passed the deadline for group coverage as well as couldn't help because our workers aren't employees. I told him twice that I was looking at transitioning them over to employees and would like to know the benefits cost as that would be the most expensive part. He said I would need to do, "a thing called a census." I told him I already am doing a census for another company. He clearly didn't want to do business. :(
---
John Campbell
Review posted on 05/4/2021
I have had the pleasure of working with Doug and much of the staff from SSG for the last 5 years! Doug is extremely knowledgeable about the latest happenings in the employee benefits field and he has always proven to put his customers first, no matter the situation. The other staff at SSG are equally as professional, and my staff have always experienced a high level of professionalism and an extremely quick turnaround time! If you are an employer and looking for an insurance/benefits consultant, look no further than SSG! Thank you Doug and the entire team at SSG, for always being a great partner!
---
Edward Gonzalez
Review posted on 04/2/2021
I have worked with SSG & their President Doug Roehm for nearly two years. I have had the pleasure to meet Doug and we have had many conversations throughout those years. As a strategic partner the first thing I learned about Doug and his team is that SSG puts the interests of their client first and foremost! I strongly encourage companies to do business with Doug and SSG!
---
KC Jones
Review posted on 04/7/2021
We have worked with Strategic Services for several years now and it has been a very rewarding partnership. The service and support we receive is top notch- they went above and beyond what would be expected during the turbulence our organization faced during Covid-19. A lot of commercial and health insurance agencies renew with you and can tend to forgot about you mid-plan year. SSG is involved and a constant presence and value-add throughout the entire year.
---
Alisa Patel
Review posted on 04/15/2021
I have worked with Greg Sudderth and his team at SSG for over 10 years, and they are a great team to work with. They go to bat for their clients, and are always willing to assist with any inquiry (big or small). They provide as much data as we require to assist us in making decisions, and use helpful technology and resources. I highly recommend Greg and the entire team at SSG!
Contact Info
Address
245 Barclay Circle, Suite 200, Rochester Hills, Michigan 48307
Email
Social
Contact Info
Address
245 Barclay Circle, Suite 200, Rochester Hills, Michigan 48307
Email
Social