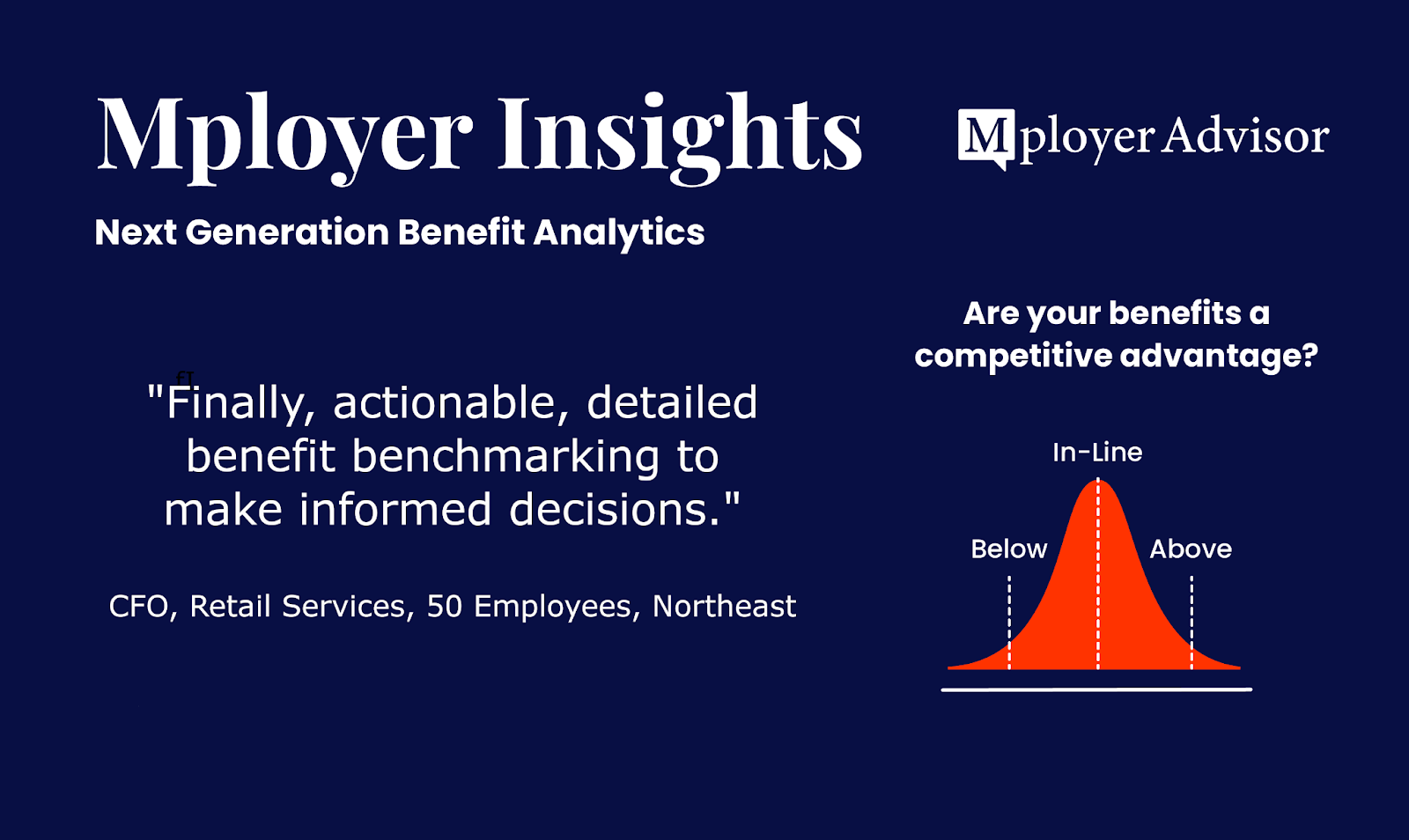 Design More Competitive Benefits Packages
See complete employee benefit plans offered by your peers and competitors.
Mployer Insights contains micro-targeted actionable benefit insights for employers and employees. They are used by employers and top insurance advisors annually to design and validate employee benefit plans.
Mployer Insights customized reports are available annually and created with information from the largest design database in the US combined with industry-first statistical modeling. The result is the most granular, micro-targeted benefit insight report to date.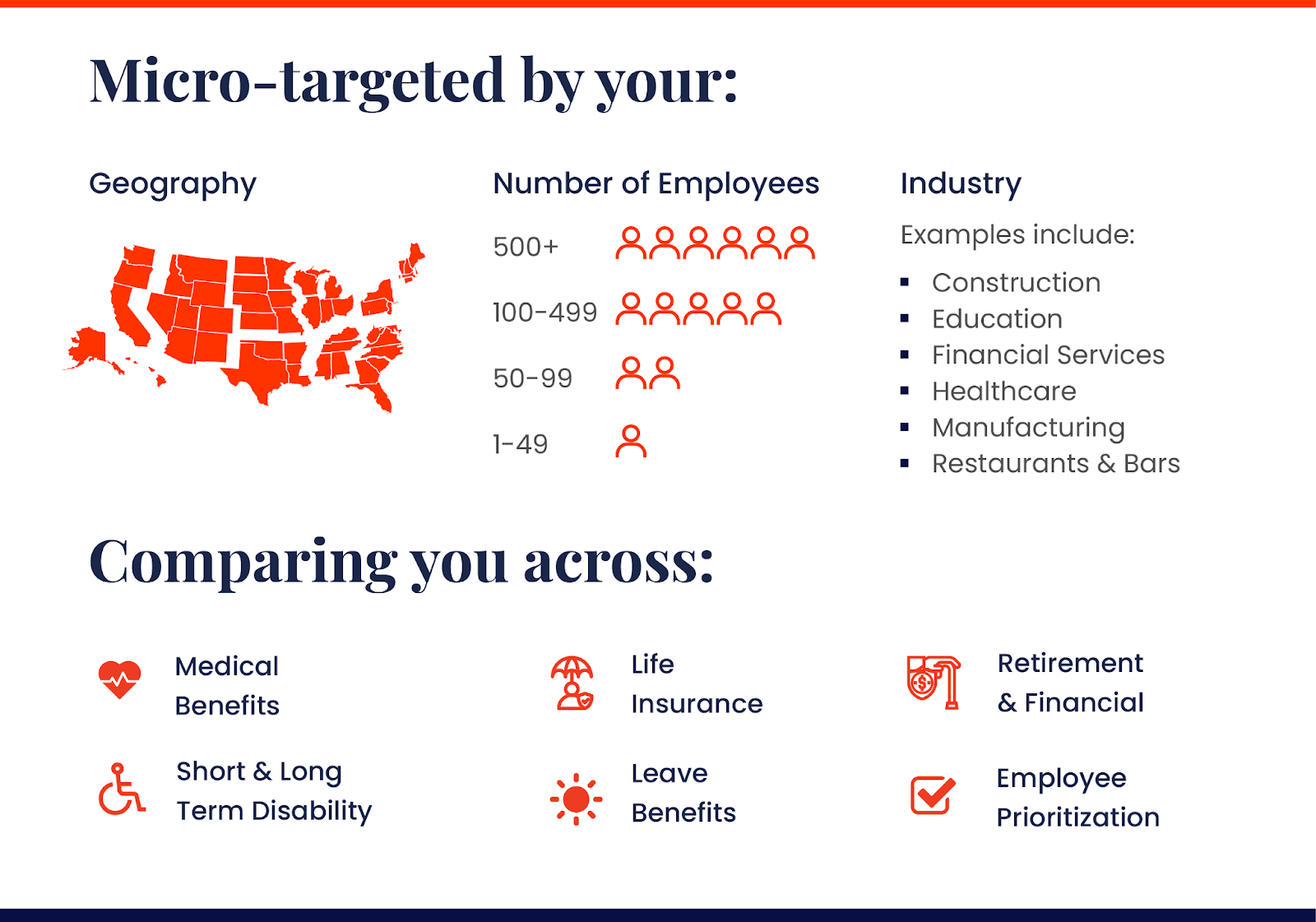 Micro-Targeted Analytics for the Most Accurate Comparison
Mployer Insights compares an employer's benefits offering against their peers and competitors within their company size, industry, and geography. It evaluates over 125 different benefit design options, including medical benefits, short- and long-term disability, life insurance, and more. Your custom report empowers you to make data-backed decisions to ensure your benefits offering is truly competitive.
Actionable Insights to Measure a Plan's Value
Find out the average health care premiums paid by employers for singles and families at companies comparable to yours. Learn what other employers offer for health care benefits, including dental, vision, prescription drug coverage, and more. This information will enhance your ability to competitively attract and retain quality talent.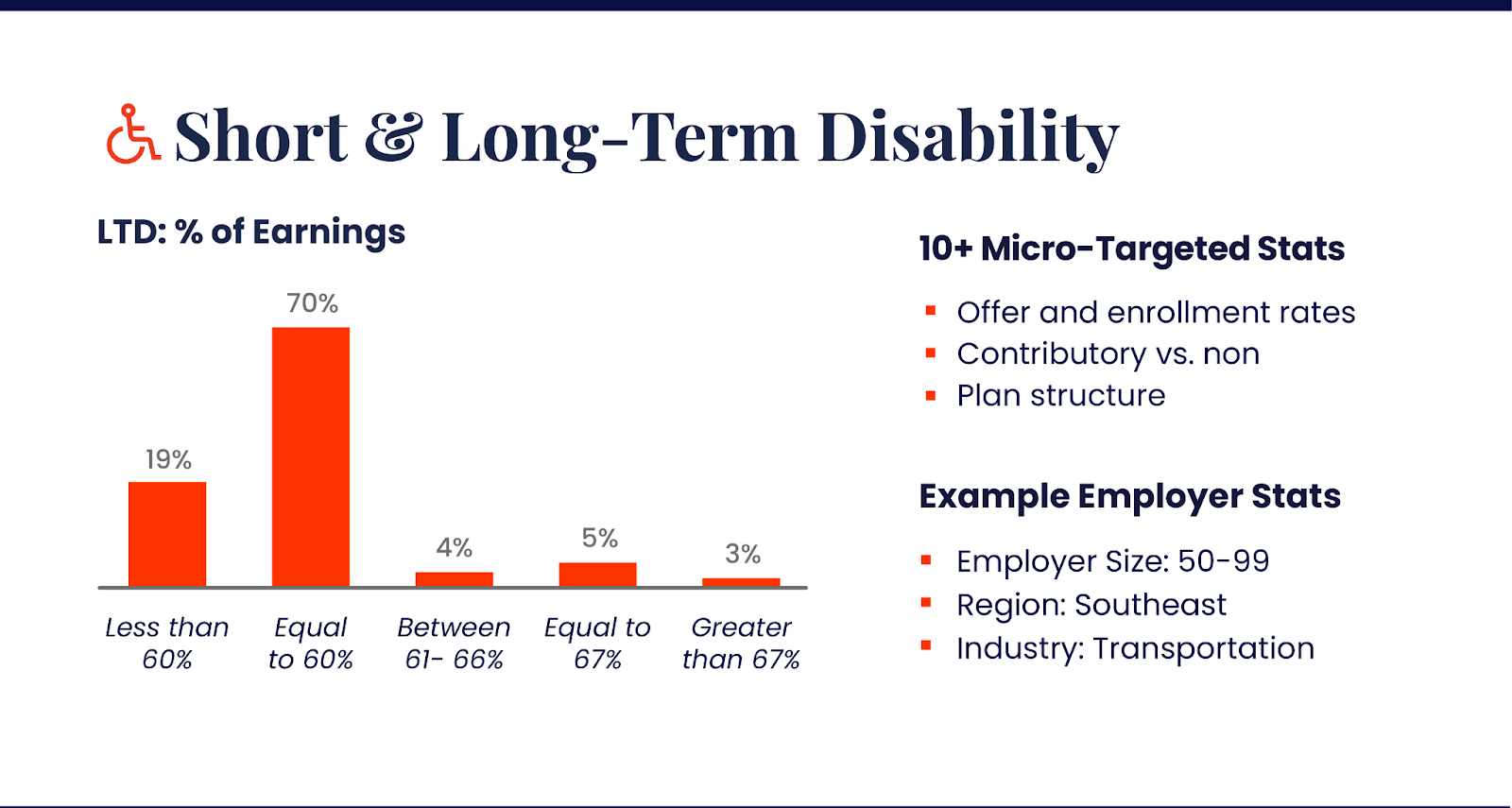 Definitive Information To Illuminate A Clear Path Forward
Short-and long-term disability benefits relieve you of financial challenges and difficult compensation decisions when an employee is injured or ill. Learn what other companies just like yours are offering their employees with 10+ micro-targeted stats that will help you discern how you'd like to construct this portion of your benefit plan offering.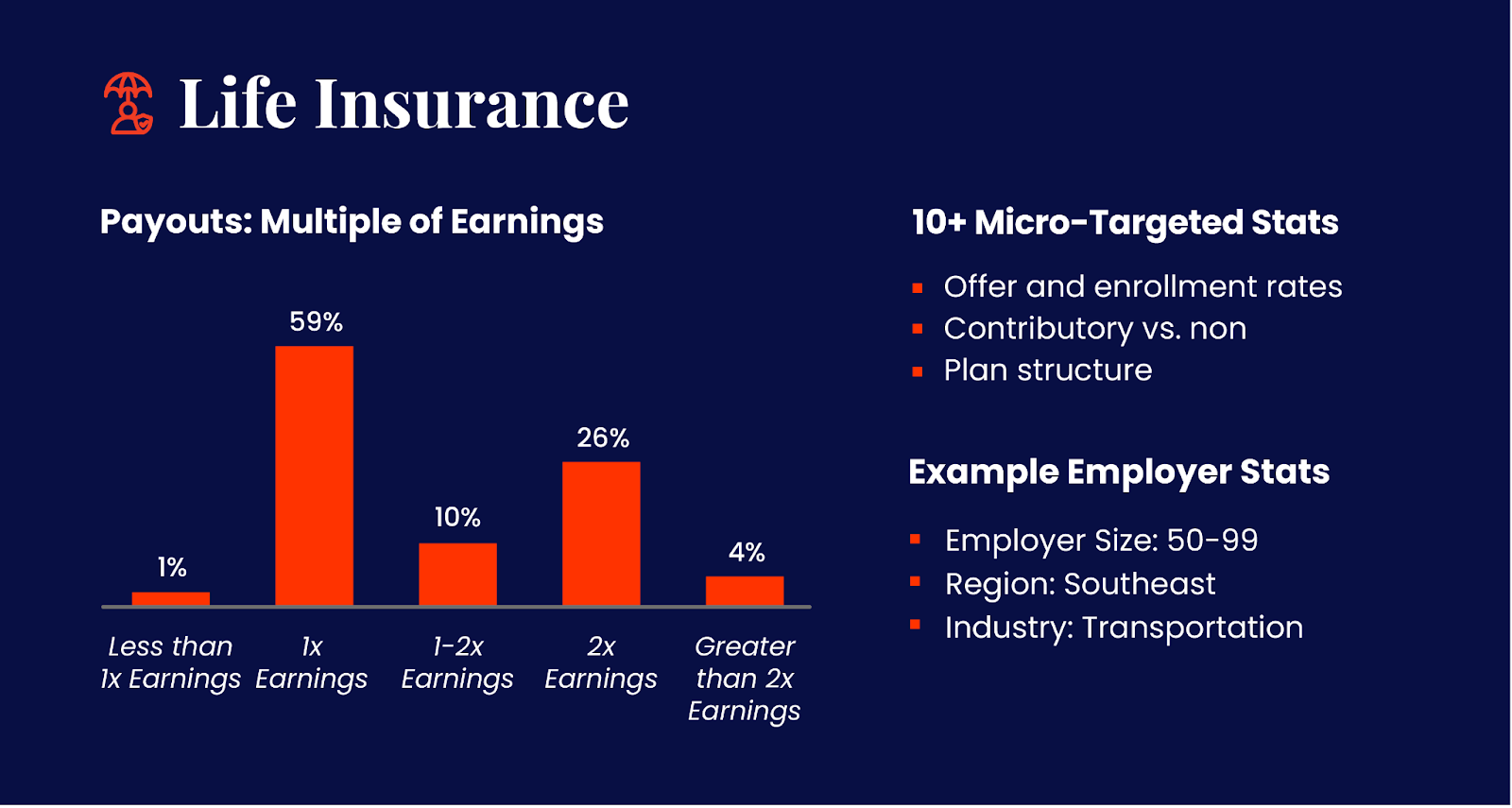 Focused Benefit Benchmarking Data for Easier Planning
Discover what life insurance benefits your peers and competitors offer their employees. With ten micro-targeted stats, you'll know what plans they offer, enrollment rates, plan structure, and more. This knowledge will make designing your benefit plan easier, allowing you to make the most informed decisions for your employees and your company.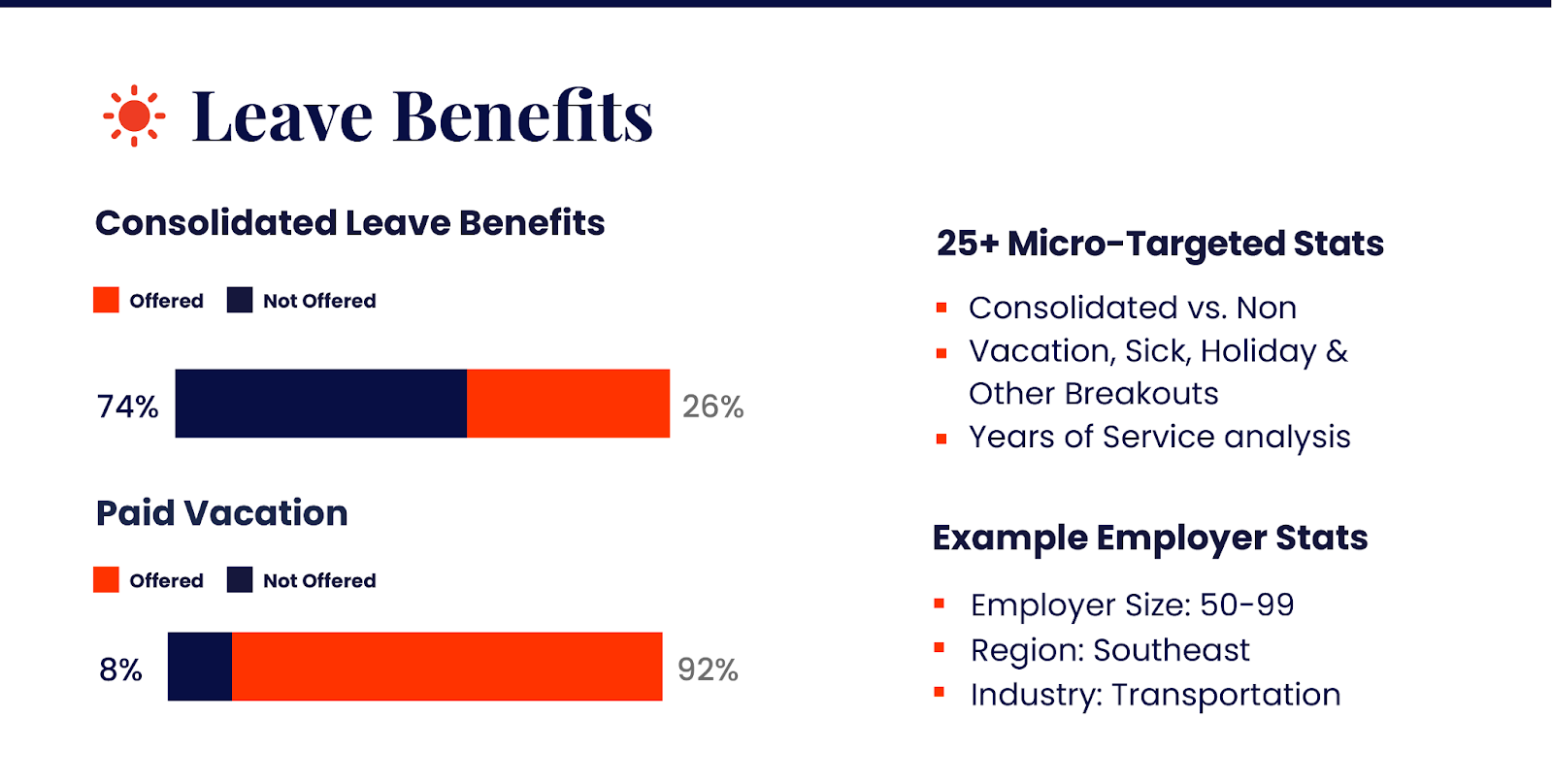 Full Benefit Spectrum Analysis to Retain and Engage Employees
Benefits go beyond health and dental insurance. Knowing the consolidated leave benefits of your competitors allows you to craft a package that's attractive to valuable candidates while retaining and engaging your current employees. Learn from 25+ micro-targeted stats of your peers and competitors, including vacation time, sick days, holidays, and more.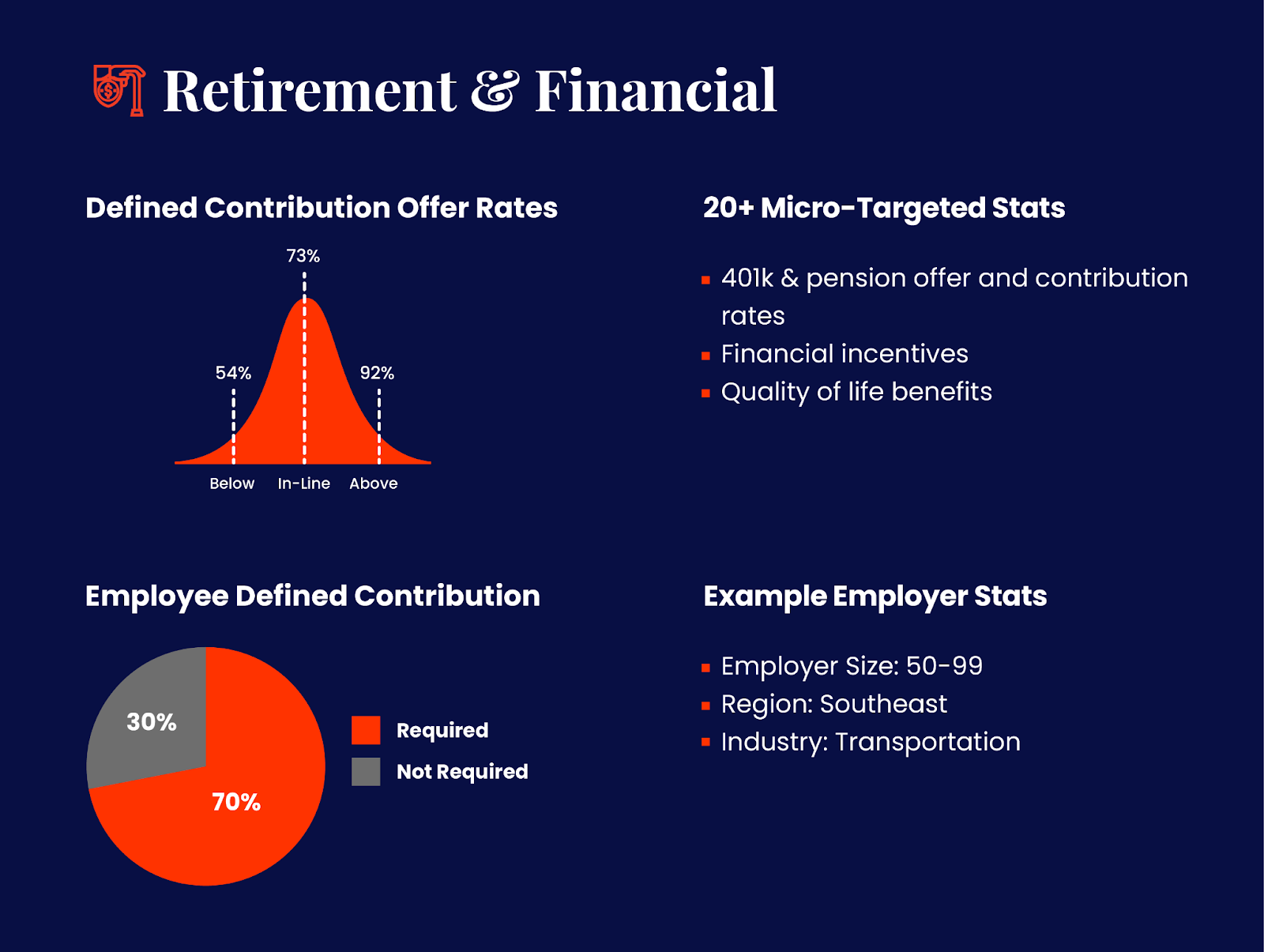 Comprehensive Data to Keep You Competitive
Offering a premium retirement plan just might make you a very highly sought-after employer. Surveys indicate benefits can often mean more to employees than salary. Your custom report shows you what others in your region and industry offer in financial incentives, 401Ks, pensions, quality of life benefits, and more.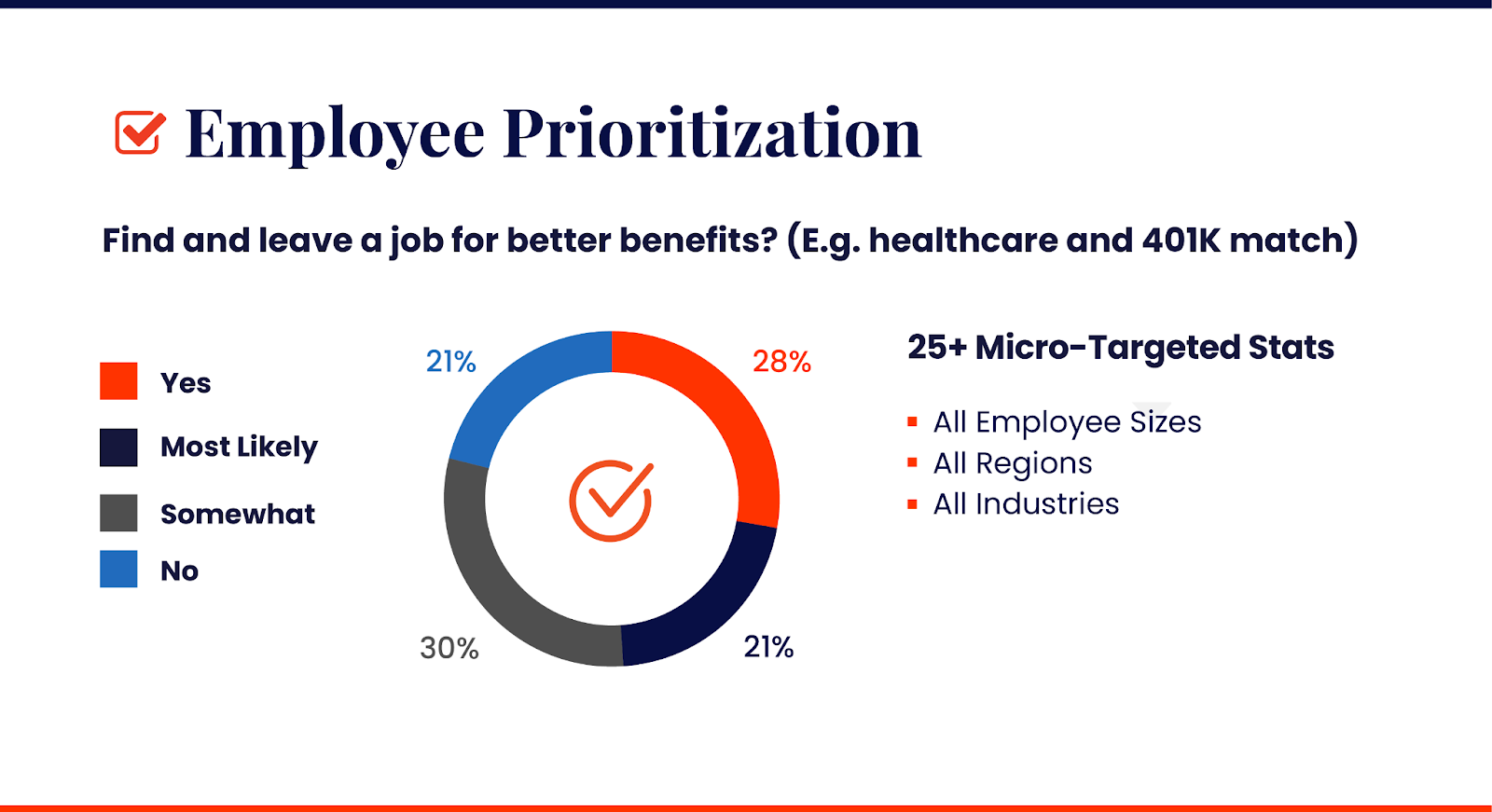 Inside Info to Build a Better Benefit Package
Understand what employees across the spectrum want in their employee benefits package. More than 25 micro-targeted stats across all regions, industries, and company sizes provide you with the inside information you need to determine what types of benefits employees want as well as what will motivate them to stay at a job or leave to find another.
Download the full infographic to get a sneak peek of your custom Mployer Insights report. 
Share this Image On Your Site
Ready to see how your benefits compare? You can request your custom Mployer Insights benefit benchmark report here.